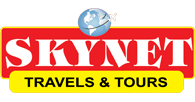 AN ISO: 9001 COMPANY | Since: 1999
call on +91-657-2652899


PASSPORT APPLICATION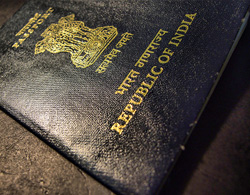 Passport is the only identity that gives you the authorization to travel through various countries of the world. In the current scenario, where lots of people are moving abroad for education, employment and tour, the importance of passport is explicable. Advantages in obtaining a passport through SKTNET TRAVELS & TOURS
Time Saving
We at Skynet Travels & Tours add value to your money and time. We take the responsibility to get you passports without wasting your time and efforts.
Excellent Customer Support
Skynet Travels & Tours offers excellent support to its customers. Our office remains open from 9.30 A.M to 8.00 P.M., which helps you to drop in at your convenience and hand over the necessary documents. We have got 6 counter staff cater to your passport needs.
We are also open on Sundays from 10.00 AM – 2 PM.
Documents Required
A) While applying for a fresh passport, attach two copies of the following documents:
Proof of address (attach one of the following): Applicant's ration card, certificate from Employer of reputed companies on letter head, water /telephone /electricity bill/ statement of running bank account/Income Tax Assessment Order /Election Commission ID card, Gas connection Bill, Spouse's passport copy, parent's passport copy in case of minors. (NOTE: If any applicant submits only ration card as proof of address, it should be accompanied by one more proof of address out of the above categories).
Proof of Date of Birth (attach one of the following): Birth certificate issued by a Municipal Authority or district office of the Registrar of Births & Deaths; Date of birth certificate from the school last attended by the applicant or any other recognized educational institution; or an Affidavit sworn before a Magistrate/Notary stating date/place of birth by illiterate or semi-illiterate applicants. N.B.: In the case of applicants born on or after 26.01.89, only Birth Certificate issued by the Municipal Authority or the Office of the Registrar of Births & Deaths is acceptable.
Citizenship Document if applicant is a citizen of India by Registration or Naturalization.
Government/Public Sector/Statutory body employees should submit "Identity Certificate" in original along with Standard .
If the applicant is eligible for "ECNR" attach attested copy of supporting document.
If the applicant was repatriated at Government cost, enclose documents to show that the expenditure, if any, incurred by the Government of India on his/her repatriation has been fully refunded to the Government of India, Ministry of External Affairs.
If the applicant was ever deported to India, give details of Emergency Certificate/Passport
B) When applying for reissue of a passport after 10 years, attach:
Old passport in original with self-attested photocopy of its first four and last four pages, including ECR/ECNR page.
Document mentioned at (A) (4), if applicable.
Document mentioned at (A) (5), if the old passport did not have ECNR stamp or it was issued when the applicant was a minor.
If there is any change in address, document mentioned at A (1).
If the old passport does not contain spouse name, attach copy of marriage certificate issued by the Registrar of Marriage or affidavits to support the same.
C) When applying for a minor's passport attach:
There are different Annexure used to file the application for the minor child and for further details contact us to support you
Attested photocopy of passport, if any, of both parents, applicable
Original passports of parents should be presented for verification of particulars
If one parent is resident abroad, a sworn affidavit by the parent resident abroad attested by the Indian Mission along with
affidavit from parent residing in India as well be submitted.
For Adopted Children:
A) In case of Adopted Children the following documents are to be furnished:
Valid adoption deed registered as per Indian laws
In the case of Christians, Muslims and Parsis, a court order granting guardianship and allowing the child to be taken out of the Country.
Copy of the guarantee executed before the Court concerned.
B) CHANGE OF NAME
Following marriage, remarriage or divorce:
A woman applying for change of name/surname in existing passport due to marriage must furnish:

Photocopy of the Husband's passport, if any, and
An attested copy of marriage certificate issued by Registrar of Marriage OR an affidavit from the husband and wife along with a joint photograph.

Divorcees applying for change of name OR for deletion of spouse's name in existing passport must furnish

Certified copy of Divorce degree.
Deed poll/sworn affidavit

Re-married applicants applying for change of name/spouse's name must furnish:

Divorce deed/death certificate as the case may be in respect of first spouse, and
Document as at (1) above relating to second marriage
In other circumstances for change of name, the applicant (both male and female) should furnish:
Deed poll/sworn affidavit
Paper cuttings of two leading daily newspapers in original (one daily newspaper should be of the area of applicant's permanent and present address or nearby area)
SEND REQUEST
OUR LOCATION
TOUR PACKAGE
---